Experience unique moments
at Irene Pension II….!
Pension Irene II is 4 minutes walk from the beach. Conveniently located near the centre of Naxos Town and the beach of St George, Pension Irene II offers a range of studio accommodation and apartments in Cycladic style…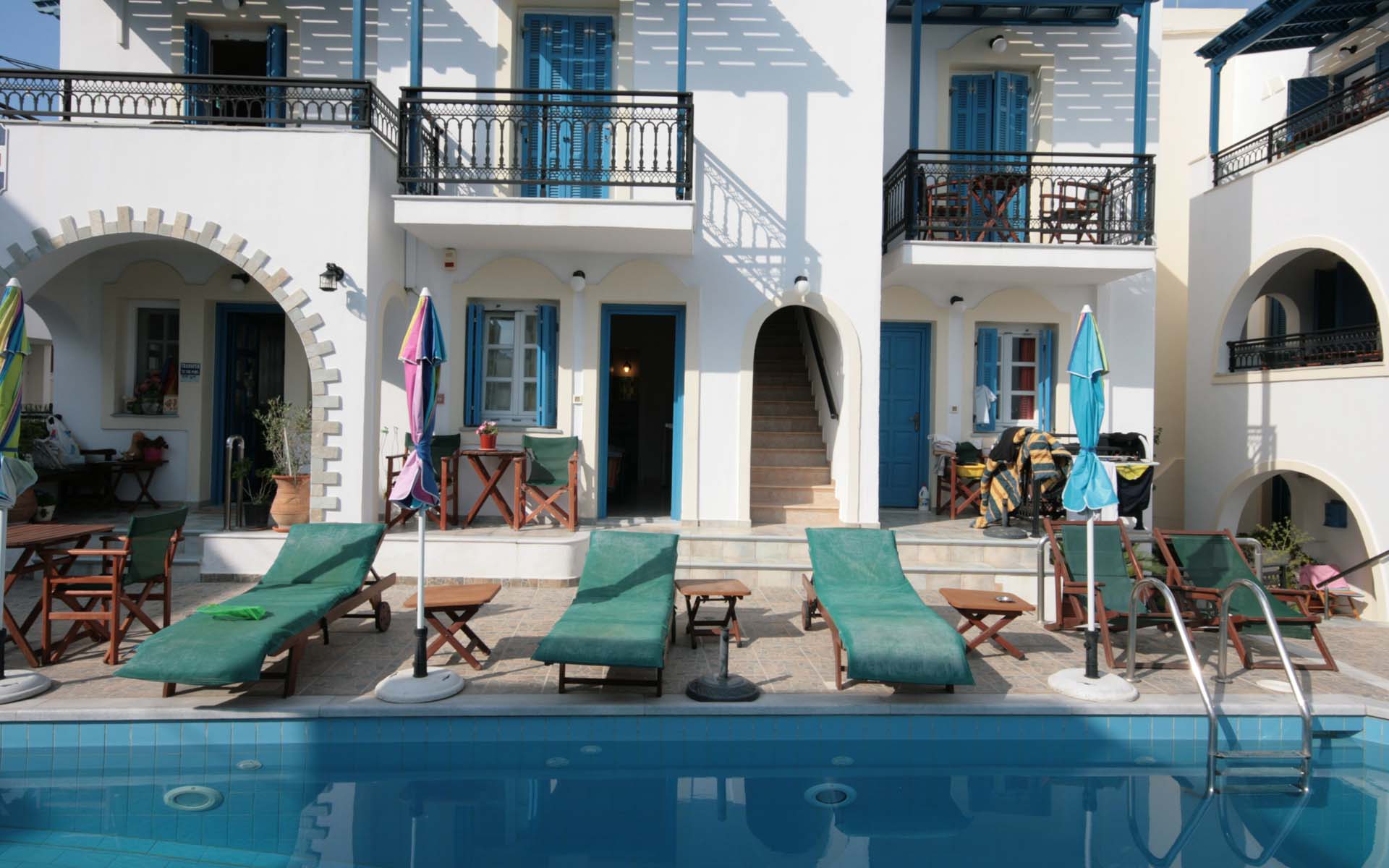 Places to visit:
"Portara": Naxos' trademark.
The castle.
Kouros (Flerio).
Kouros (Apollonas):
Sailing around Naxos.
Discover the island of Naxos.
Sun, sand, and a warm welcome awaits for you. Just let your cares free and enjoy your holidays!
The beautiful island of Naxos is filled with some of the most beautiful beaches in the Aegeon Sea.
The atmosphere is warm and the Irene Pension II make you feel like you are in your own holiday home. It's an ideal accommodation for families and couples consists from spacious studios and apartments which can accommodate up to 5 persons…